Affordable

Keap Implementation Done By Experts
Learn how The Factory™ is helping people all over the globe Get Massive Value Out Of Keap (formerly Infusionsoft)
The Factory is the perfect platform to turn your ideas into reality. Just submit your requests and our team will crank them out asap. Check it out here.
If you're ready to buckle down and learn Infusionsoft, our Success Lab is the most highly rated training system in the Marketplace.

We're here to support you.  If you need helping knowing which direction to go, or what to do next,
chat with us here
.
"Box Out Marketing is a stellar team of highly sophisticated Infusionsoft experts. They have seamlessly helped to implement some of our most important campaigns, helping us to serve our community."
- #1 New York Times bestselling author, Gabby Bernstein
"The crew at Box Out are amazingly thorough and concise. Frankly, I wish every company I worked with shared the sense of ownership and vigor that Box Out Marketing expresses on a daily basis. They are indispensable for our business development."
- Kyle Night, Metabolic Bootcamp
"My team loved working with Box Out! They did a deep dive on our CRM system and generated some pretty sexy data analysis that was easy to grasp and comprehend. They recommended improvements to our processes that were not only simple to implement, but made an immediate impact on our reach and conversion rate. If navigating Infusionsoft is getting in the way of keeping in touch with your list, and you want more than just a quick band-aid, Box Out is your team."
- Sally Hogshead, New York Times best selling author and creator of the Fascination Advantage® assessment.
What Makes Box Out Marketing Different?
No other company has the in-depth knowledge of marketing
strategy, developed through real, in-the-trenches marketing work
that Box Out has. And no one else has built the team and the
systems to take that experience and deliver those results to you.
Combined Years
of Experience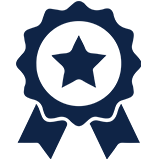 Infusionsoft Highest
Customer Rentention 2016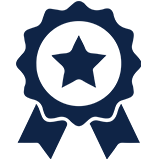 Infusionsoft Partner
Of The Year 2017 (Domestic)
Need Help with Infusionsoft?
Talk to a Box Out Specialist to see how we can help.