GET ALL THE INFUSIONSOFT/KEAP HELP
YOU NEED AT A FLAT MONTHLY RATE
Building funnels & automation takes time. But now there's no need to worry about that. Let our team do all the building for you. Submit as many requests as you'd like each month to get your automated systems and funnels built. We'll build the campaigns and any associated landing pages. You just insert your copy and you're good to go!
Grow Your
Business

FASTER
with
The Factory
NEW HERE? CHECK OUT THIS VIDEO FIRST!
JOIN NOW WITH YOUR PREFERRED PAYMENT OPTION!
A professional technical team
Unlimited implementation
requests and revisions
Average 3-5 business
day turnaround

All standard features PLUS...
A dedicated strategic coach
Login to the membership site
Follow our wizard to help define the details of the campaign you need
Submit your campaign request
Within 2-3 business days for most campaigns (or 3-5 business days for more extensive campaigns) our team will send you an email letting you know your campaign is ready for review
Once you review your campaign, you can either submit
revision requests or let us know the campaign is complete
Once your campaign is completed, you can submit another request
Submit as many requests as you'd like each month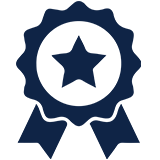 Infusionsoft Highest
Customer Rentention 2016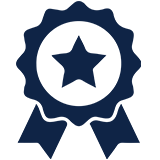 Infusionsoft Partner
Of The Year 2017 (Domestic)
Combined Years
of Experience