Note:
This post was archived from the Infusionsoft Blog. More details
here
.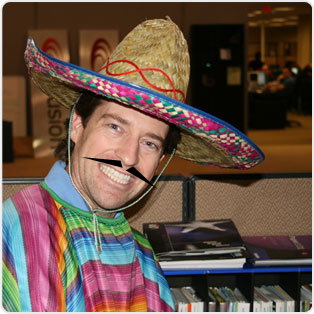 Earlier, this month we declared July as Small Business Independence Month. We even published a Small Business Declaration of Independence. You see, we're crazy about liberating entrepreneurs from the stress of their businesses so they can enjoy doing business, wow their customers, and better server their families and communities.
I decided that there was no better way for me to celebrate Small Business Independence Month than to actually get my hands dirty, use my God-given talents, and Infuse our newest customers with the liberating power of Infusionsoft.
So, tonight at midnight (Tuesday, July 28th at 12:00am), I'm kicking off a 24-hour Fix Your Follow Up Fiesta. I'll be streaming this event live on the Web for everyone to watch. Tell your friends and business partners and Infusionsoft friends! I'll be taking new Infusionsoft customers and discussing:
Specific business growth strategies small business owners should be implementing…
Marketing tactics to reel in profits fast…
How to put Infusionsoft to work executing these powerful actions…
And, the best part is….YOU get to watch live and learn all of these things for yourself by pointing your browser to http://www.infusionsoft.com/live/.
Whether you're an Infusionsoft veteran or you just want to see what all the buzz is about, check out this live event tomorrow from 12:oo am (midnight) Pacific time to 11:59 pm (24 hours straight). Several undocumented guests will appear live, taking your questions and interacting live. Stop in, interact and party it up in our entrepreneur fiesta!