Note:
This post was archived from the Infusionsoft Blog. More details
here
.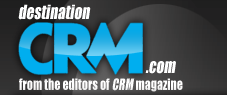 In this month's edition of CRM Magazine, Lior Arussy wrote a great article entitled Neuromarketing Isn't Marketing. Although I appreciate Lior taking a stand against Neuromarketing, I wholeheartedly disagree.
Lior describes neuromarkeing as "the use of a functional magnetic resonance imaging machine to scan a consumer's brain, recording responses to certain stimuli."  Based on these responses, "marketers then draw conclusions about how to sell to customers more effectively."
Don't let the big words confuse you. It's pretty basic, really. Scientific marketers are using science (functional MRI in this case) to figure out what people respond to.  Lior has the opinion that neuromarketing is unethical and immoral.  Yikes!  How's it different than the other ways we test?
So, let me ask…
Does split testing subject lines fall into the same category?
What about eye tracking to determine what part of a web page people are drawn too?
How about user-testing a new website or interface?
Counting clicks on links?
The beauty of the Web is that it has given marketers a way to make marketing scientific. Now, we can literally track, measure, and tweak based on concrete evidence. We use input from prospects and customers to determine which marketing messages, which colors and which layouts work most effectively. Using FMRI and other more advanced scientific methods only adds to our knowledge of what works.
The key is, none of this knowledge gives us any control over the prospect's mind. I suspect that's what Lior is concerned about, that we take away the free agency of the prospect by knowing how their mind works.  That's not the case at all. Just because we can more effectively create a message that might be extremely compelling, doesn't mean we're forcing anybody to do anything. Prospects still have the liberty to choose to respond to the message or not.
Lior says, "It's time to get back to honest, high-quality, high-value experiences."  I would contend that knowing more about what people respond to helps us to create a more tailored and more valuable consumer experiences than anything else.
Testing & tweaking to improve marketing is not "brain manipulation", as Lior calls it.  Its good marketing.  By effectively matching your message to your prospects needs, you're helping the prospect make a decision that will benefit him – you're not controlling his mind.
What are your thoughts? Where should marketers draw the line? How far should we push science to improve marketing?
[Image credits: Andy Carlson on Flickr; DestinationCRM]