Discover The Opportunity In The Lockdown
HURRY! THIS OFFER

EXPIRES

IN:
Get $1,261 Of Step-By-Step Trainings For Only $497, PLUS $1,840 Of Bonuses!
(some of the bonuses are already gone)
Follow my step-by-step training to learn, build, and launch the foundational campaigns you need in your business. Don't miss the opportunity to do this while everything is shut down. Whether you're brand new to Infusionsoft/Keap or you're an expert, you'll be able to learn and follow along at your own pace. Get access to all 13 months of Campaign-In-Day Workshops and change your business forever.
Q: Are the bonuses still available?
A: Yes!  If you act fast, you can still get all the bonuses.
Q: Do I get access to the trainings forever?
A: Short answer – Yes! Longer, more legally correct answer – technically not forever, but for as long as Box Out exists, yes! And, we intend to exist for a LONG time.
Q: When can we go for a surf?
A: As soon as the beaches open up. Holy Smokes, we're all gonna go crazy in the Garns household if we can't get back out there soon. Hit me up, let's go surfing once we're able. You can get all kinds of free help and advice in the water if we go surf together. 😉
Q: Can I break the cost into payments?
A: Yes! You can pay one-time $297 or 3 monthly payments of $107. Easy
Q: Can I try it before I buy it?
A: No. But don't worry, we're giving you a 30-day money-back guarantee. If you don't like it, for ANY REASON, just let us know within 30 days and we'll refund 100% of your money.
Q: Whats "The Way" and why is it important?
A: "The Way" is a systematic set of rules and organizational structure that we teach when we teach people how to use Infusionsoft. It makes Infusionsoft SUPER EASY and helps everything stay neat and orderly. It'll also save you a TON OF TIME because you'll never have to go hunting around for stuff every again, you'll always know intuitively where things are.
Q: Can I buy just one of the campaigns?
A: Yes, but you'll pay $97 for each one. So, may as well just get the bundle. If you want just one campaign, hit the chat button on our website and let us know. We can send you a link to the order form for whichever one you want.
Q: Funds are tight, can I buy next month?
A: Yes, but the discount will be over and you'll pay full price. We understand funds are tight for a lot of people. I suggest buying the bundle now (use the payment plan if you want), and then get in and follow the steps to launch the FAST CASH CAMPAIGN. That'll help you generate the cash to cover the cost of the training, plus a LOT more. Then, you'll be good. If not, request a refund before your 30 days is up.
Q: When does this offer expire?
A: As soon as the COVID-19 restrictions are lifted and we're back to "normal".
THE 13 CAMPAIGN-IN-A-DAY WORKSHOPS:
The Ultimate Webinar Campaign

Webinars can be extremely effective ways to communicate your offering to your audience and invite them to buy.  But, setting up a full-featured webinar campaign can be a bit daunting.  We'll help you get the campaign set up correctly and event integrated with your favorite webinar platform.  We'll also give you proven, powerful email copy & strategies to get people to attend your webinar.

The Quiz Funnel Campaign

Online quizzes can be one of the most effective ways to drive traffic AND to effectively segment your audience into meaningful groups.  In fact, Neil Patel says quizzes "one of the most underrated types of content that every marketer should be trying".  They're shared more often and linked to more often than most pieces of content, and that means more traffic.

The Affiliate Campaign

We'll show you the details of how to set up the Referral Partner (affiliate) system in Infusionsoft and help you automate the process of leveraging your network. You'll launch a campaign to signup affiliates and send them resources to promote your products or services.

The Referral Machine Campaign

Referrals are one of the best sources of new customers for most businesses.  We'll help you build and launch a campaign using the latest proven referral strategies to encourage your existing audience to share the good news of your business with their friends.
The Automated Email Engagement Campaign

Email engagement is the BIGGEST factor effecting your email deliverability. During this workshop you'll learn some of the "tricks" to increase engagement (and therefore deliverability), and you'll also build a campaign to automate the re-engagement of people who lose interest.

The Sales Pipeline Campaign

The Sales Pipeline Campaign will help you and your team keep track of every lead, make sure every lead gets appropriate follow up, and allows your reps to close more deals in less time.

The Upsell Campaign

Learn three upsell strategies and implement them in your checkout process and post-purchase process so that you can continue to add more value for your customers and increase profits in your business.

The Progressive Lead Capture Campaign

With the Progressive Lead Capture Campaign we're going to help you turn your "thank you" pages into "engagement pages" by offer additional steps for your prospects to take to move closer to the sale.

The Pay It Forward Flywheel Campaign

The Pay-It-Forward Flywheel campaign sets up a situation where people optin for a great lead magnet and then refer others to get the same lead magnet.  Those new people are then also prompted to refer others. It's an effective way to get more traffic and leads, for free!
The Fast Cash Campaign

There's no more effective way to bring in cash quickly than running a "flash sale". During the workshop we'll help you create the right strategy, develop your irresistible offer, and then build the entire thing in Infusionsoft and have it ready to launch.

The Billing Automation Campaign

When subscription or payment plan payments fail, collections can be a PAIN in the neck.  But, the entire process can be completely automated in Infusionsoft.  You can even deal with credit cards that are about to expire and attempt to get them update before payments fail.  Launch this campaign and save your sanity (and increase profits).

The Survey Funnel Campaign

Surveys can be very effective ways to not only segment your audience, but also to engage them in the process of figure out what to sell them. 🙂 In this workshop you'll learn effective survey strategies that get attention and a simple strategy to elicit the help of your audience and then sell them exactly what they need.

The Cycling Offers Campaign

We'll guide you through the process of setting up an automated campaign structure that will intelligently promote each of your products to your audience over time.   It's a powerful way to maximize lifetime customer value on autopilot.
Why Experience These Step-By-Step Campaign-In-A-Day Workshops?
No Travel Required

You can build your campaigns from the comfort of your office or home.

Do It Right The First Time

Never worry about whether your campaign is going to break or if you set it up wrong.  We'll show you The Way™.

Launch Confidently

By following along step-by-step, you'll have 100% confidence as you publish your campaigns.

Focus On Results

The campaigns we'll help you build are based off of hundreds of successful campaigns we've built for private clients.

Cost-Effective

Usually priced at $97 per Campaign-In-A-Day Workshop, you won't find a more cost-effective way to get your campaigns built and launched especially when you bundle all of them together.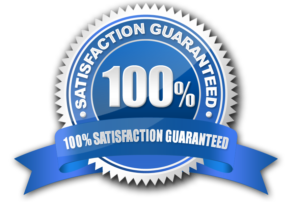 100% Satisfaction Guarantee
We're so confident you'll love these step-by-step trainings, that we're offering you a 30-day money-back guarantee.  If for WHATEVER REASON, you decide you don't like or don't need these workshop recordings, just let us know within 30 days of your purchase and we'll refund your money, no questions asked.
Complete Customer Lifecycle Training - $997

This training consists of campaign walkthroughs for 21 foundational campaigns.  You'll learn what they're for and how they work.  This training was originally developed for private clients and Success Lab members only.

How To Systematically Generate Leads Month After Month - $297

Learn the process Tyler Garns followed to increase lead generation at Infusionsoft from 300 leads/month to over 25,000 leads per month.  There's a system that any business can follow to turn lead generation from a weakness to a strength.

Infusionsoft Kickstart Course - $249

Getting started with Infusionsoft can be overwhelming. This course guides you step-by-step through the process of starting on the right foot with Infusionsoft.  Whether you're a brand new user or you've been using it for a while, this course will teach you the right way to get contacts imported, how to send email broadcasts, how to leverage the campaign builder, and more.

Know Your Numbers Course - $297

The "Know Your Numbers" course teaches you how to leverage the power of the data in Infusionsoft to give you reports on your marketing efforts like you've never seen before.  Stop guessing what you should do in your marketing.  Instead make decisions based on clear data so you know what to do, why it's working, and what to do next.

Infusionsoft Highest Customer Retention 2016

Infusionsoft Partner Of The Year 2017 (Domestic)
0
+
Combined Years Of Experience